Jeep Grand Wagoneer Concept Design Teased by FCA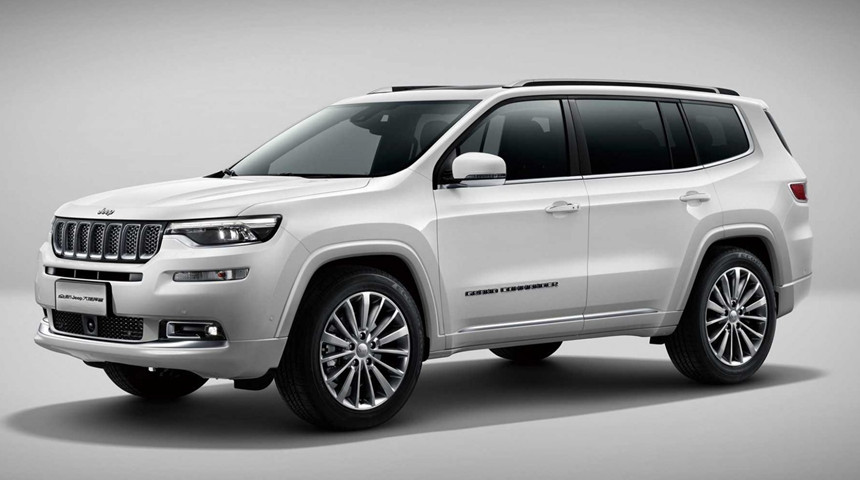 The Jeep Grand Wagoneer will be coming back after being absent since 1993. 1993 was the last production year of the last generation of Jeep Wagoneer after the automaker put the series on hold. Automotive news outlets estimate that the new Wagoneer is still far away from being production-ready. Fiat Chrysler Alliance released concept images of the new car and for the most part, it looks like it is continuing the legacy with a familiar design.
On the outside, the new Wagoneer gets a few modern touches. This includes a large chromed grille on the front and narrows LED lights. It also features narrow LED fog lights and a black lower grille. The bonnet is almost horizontal with a slight bending slope on the sides. On the back, the Wagoneer has an almost vertical rear door with a huge tail window. The side windows are just as large allowing for great visibility. It looks quite large and judging by the size, it could easily be a 7 seater and still have considerable trunk space. The concept model also had a contrasting roof.
On the interior, the Jeep Grand Wagoneer appears to be getting all the tech upgrades imaginable. It does not have any classic gear selector, and most likely will be a modern, button-operated one. The driver cockpit area features a two-spoke steering wheel that offers great visibility over the digital gauge cluster. For the infotainment area, two large touch displays are being showcased with another display on the passenger area. It appears to be getting two large storage areas in the armrest area and a few physical buttons between the two infotainment screens.
Since this is just a concept design, FCA might be tweaking the design. The production version of the car is still far away and from a realistic standpoint, it is highly unlikely to see a Jeep Grand Wagoneer in dealer showrooms in 2021.